Nope, I had no choice at all. You see, the past month or so our family has been witnessing a miracle. I honestly doubted I would see the day. I mean I hoped. I prayed. But I still had my doubts. Ember started to take independent steps. At home as of yesterday she will ask us to stand her up and she will walk across the room or even around the kitchen. Pretty impressive.
Yesterday Ember and I headed to Philadelphia. Our 13th trip in 2 years. Wow. However I believe her Dr. here is a big part of how well she is doing. Today we had the day to relax. Ember wanted nothing to do with relaxing. She loves staying at the Ronald McDonald House.
Well Ember must feel like she has something to prove. She has insisted on walking everywhere! She walks from our room on the 2nd floor to the elevator, into the elevator, out on the 1st floor, through the kitchen to the play area - completely unassisted. Then she wanted to walk out to the car and back - uphill. She's been going nonstop. Amazing!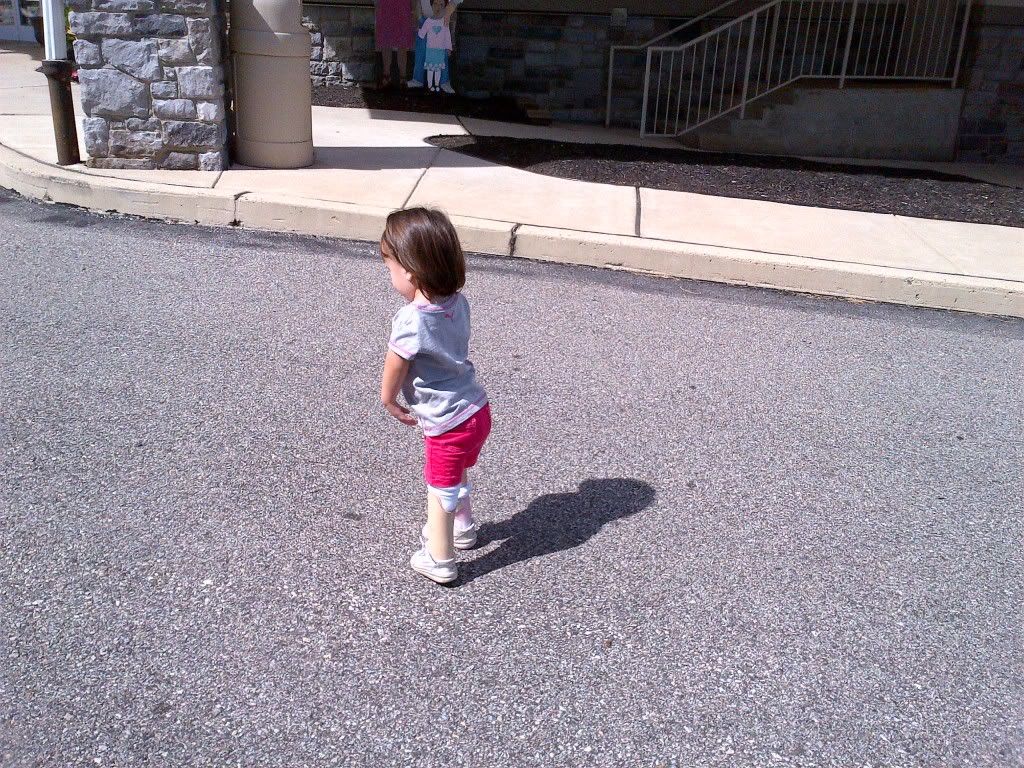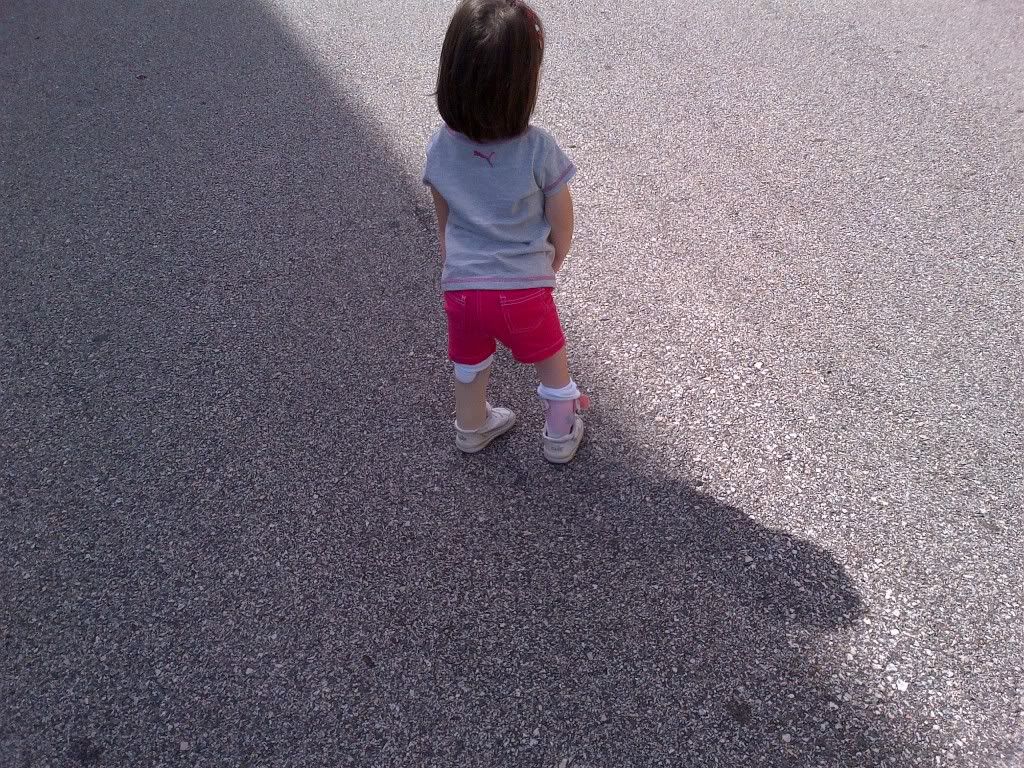 She blows me away with her spirit and determination. I am learning to never say "never" and not to underestimate the miracles my Lord can show me. So, what was I to do? Well it was clear - the girl needed new shoes of course!
Shiny, sparkly, new shoes picked out by the princess herself! Miracles are real. I witness them daily.